Online Defensive Driving In New York
Exactly what New York drivers need from their NYS DMV Approved Defensive Driving course:
Reduce Points from Your DMV record
NYS DMV Approved, Sponsoring Agency #029
10% auto insurance premiums Discount
No final exam Required!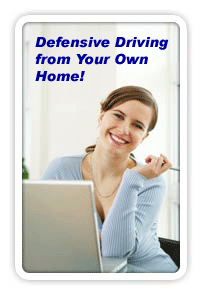 New York Defensive Driving
PointReductionProgram.com's on line class is painless and reasonably priced. There is absolutely no final test and our class meets all NYS DMV requirements for an approved Point and Insurance Reduction Program. If you live in New York, finish the class that only consists of 4 lessons and earns you the Completion Documentation you need to receive all of the benefits that comes with taking a defensive driving class: insurance reduction, point reduction, and valuable defensive driving road rules knowledge gained!
Defensive Driving Advantages
Save Money While Reducing Up To 4 Points From Your DMV Driving Record
Absolutely No Final Test To Take Or Pass!
Sharpen Your New York Defensive Driver Skills And Become A Safer Driver
Got Defensive Driving Questions? We've Got Answers!
Please feel free to contact our friendly staff for live support regarding any of your defensive driving course questions. You can call us toll-free at 800-691-5014 or email us at info@trafficschool.com. We can help you get started, or if you're already a customer, we can help you find resolutions to your class issues.

New York Point And Insurance Reduction Program With Advantages
PointReductionProgram.com, in conjunction with The American Safety Council, provides a New York Defensive Driving program approved by the New York State DMV. Upon finishing of our I-PIRP, students get a minimum of a 4 point-reduction on their New York DMV driving record. In addition, a mandatory minimum 10% auto insurance discount will be earned if the program is completed by the principal operator of the vehicle being insured.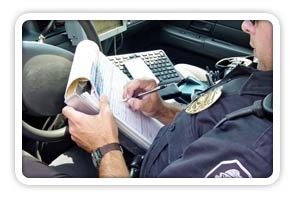 The Virtually Paper-free Course
You can take our course from any location you can get on-line access in New York. You don't need to bother with any paperwork either as there is no written final exam - everything is fully on the web and all the traffic school study material you need is available to you on the web 24 hours a day, 365 days a year.
Point And Insurance Reduction Program Time Requirement
Your IPIRP will last at least 5 hours and 20 minutes in length. State defensive driving law requires that all approved defensive driving courses be a bare minimum of 5 hours and 20 minutes long. PointReductionProgram.com abides by this time requirement, thus ensuring that you get a NY Department of Motor Vehicles approved course and will be eligible for your insurance rates discount and point reduction rewards.
Making Payment For Your New York Program
Pay for your New York defensive driving course with one of our easy payment methods: we accept payment online with Visa, MasterCard, Discover, or American Express!